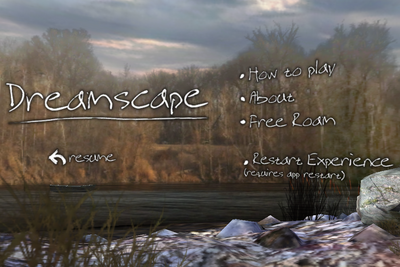 Welcome to the Dream:scape Wiki
Edit
Dream:scape is the story of a coma patiant named Wilson. Before He is about to die all his memory is wiped. With a burning desire to gain back his lost memories, he plunges into his dreamscape. Led by a talking scarecrow , he searches for the memories of him and his childhood sweetheart.
This is the online, unofficial website for the iOS game dreamte contains SPOILERS!) If you are interestedEdit
If you are having trouble with version 1.Edit

x of the game crashing, check out my troubleshooting page! (Do not use the troubleshooting that is given on speedbump studios website. They did not addEdit
ress the main problem of it crashing. But I have a solution that I found works.)Edit
Latest activity
Edit
Ad blocker interference detected!
Wikia is a free-to-use site that makes money from advertising. We have a modified experience for viewers using ad blockers

Wikia is not accessible if you've made further modifications. Remove the custom ad blocker rule(s) and the page will load as expected.